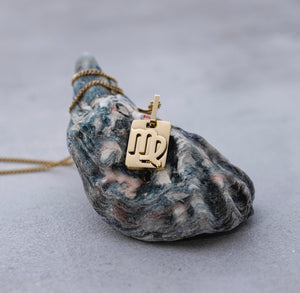 V I R G O
Sale price Price $69.00 Regular price
Virgos are definitely brave people. In addition, Virgo people, who stand out with their helpful and resourceful nature, are also very polite. Therefore, it can be very meaningful to buy them a minimalist zodiac sign necklace. In addition, these people are loyal, understanding and practical people. They can come up with a great strategy even in the toughest times. That's why we love successful people!
Our necklaces are tarnish free and high quality. We always aim to sell the best products to our customers and see them happy. That is the reason why we pay importance to select our products from the highest quality materials. So this model would be a great gift to your loved ones!
Ezomoni gold plated jewelry is 18k gold plated.
It is hypoallergenic and water resistant.
They are made of stainless steel quality material.
The length is 35 cm with 5 cm extension.