HAYLEY THUSBERG
Hayley is a self-taught visual artist taking her inspiration from the forest to the sea.
Hayley uses inks and watercolour to create her whimsical work that engages you in a depth of colour drawing your eye's focus into another dimension. 
Currently launched her own apparel Hues of Haylo, in collaboration with Jala swim designing printed fabric, and creating homewares.
Living on the Coal Coast NSW.
READ MORE
Life is simple, it is made simple we are all placed here for each other. You me, the trees and the sea.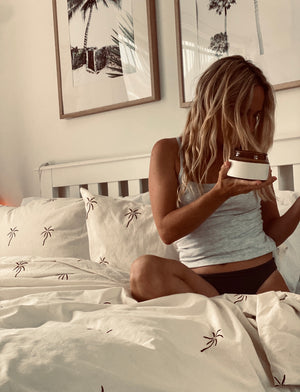 S I E S T A ~ D U V E T C O V E R ~ S E T
Sale price Price $190.00 Regular price