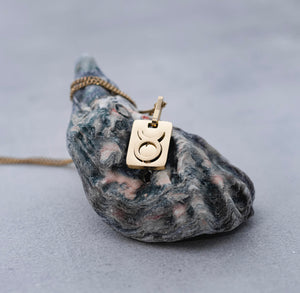 T A U R U S
Sale price Price $69.00 Regular price
As the symbol of Taurus, the second sign in the zodiac, this necklace is absolutely stylish! Taurus often represents a stagnant personality structure. Also, the planet of this sign is Venus. Taurus signs, which we know for being patient and romantic, are also very stubborn. Despite being overly tolerant, they hate rushed work. And a little secret among us: Taurus people love to eat!
Our necklaces are tarnish free and high quality. We always aim to sell the best products to our customers and see them happy. That is the reason why we pay importance to select our products from the highest quality materials.
Ezomoni gold plated jewelry is 18k gold plated.
It is hypoallergenic and water resistant.
They are made of stainless steel quality material.
The length is 35 cm with 5 cm extension.