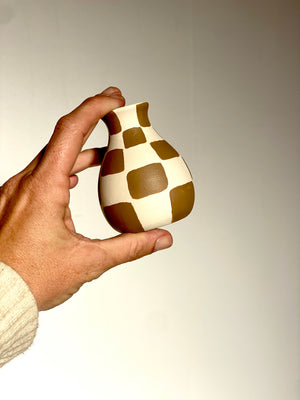 M I N I ~ V A S E
Sale price Price $29.95 Regular price
Ceramic hand painted vase by me
She is affordable and the perfect gift for first home buyers, for the trinket collectors and the little flower gathers, she is the perfect little haylo for your home.
Each vase colour may vary in colour and markings as each one is free hand painted by me.
size - 7.5cm tall x 6cm wide.
she is mini but she is one of a kind.

enjoy.
Haylo x