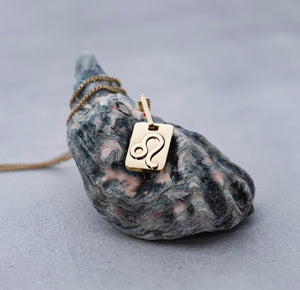 L E O
Sale price Price $69.00 Regular price
People born between July 23 and August 22 every year are Leo signs with a leader spirit! For this reason, buying a necklace with the symbol of the lion can have very deep meanings for these people. Also, the ruling planet of this sign is the sun. For this reason, Leo people are thought to be warm and brave. In addition, the people of this sign are creative, innovative and cheerful people.
Our necklaces are tarnish free and high quality. We always aim to sell the best products to our customers and see them happy. That is the reason why we pay importance to select our products from the highest quality materials. So this model would be a great gift to your loved ones!
Ezomoni gold plated jewelry is 18k gold plated.
It is hypoallergenic and water resistant.
They are made of stainless steel quality material.
The length is 35 cm with 5 cm extension.